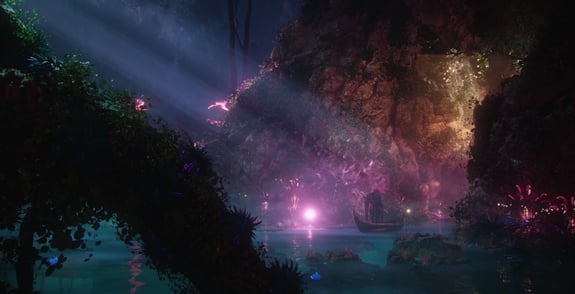 FEES & PAYMENTS

At CGSI, students have access to a diverse range of financial aid options to support their educational journey.
Tuition Fees

Our 2024 fee schedule is available
here.
All higher education AQF Award Courses offered at CGSI are supported by the Australian Government's FEE-HELP program for eligible students. With FEE HELP, students will not have to pay any tuition fees up-front, and in effect take out a loan to pay the fees, which will be re-paid when the student earns over a government – set threshold.
Intending undergraduate students should note that taking out a loan through the scheme also incurs a 20% loan fee for each unit covered. Postgraduate students don't incur the loan fee.
For more information about FEE-HELP and eligibility criteria, please check the FEE-HELP Information Booklet or see the Australian Government Study Assist website.
To apply for a FEE-HELP loan, you will need to submit an eCAF (electronic Commonwealth Assistance Form) before the census date for your course or unit (link to pages with census dates). Your eCAF invitation will be emailed to you prior to the commencement of your course or unit. If you do not submit this form before the census date you will not be eligible for a FEE-HELP loan.
Applicants will need a tax file number (TFN) and a Unique Student Identifier (USI). If you don't have a TFN, you can apply for one from the Australian Taxation Office (ATO) (add link). To create a new USI or find your existing USI you can visit the USI website.
Click here for important information on the census and administrative dates, as well as further information on deadlines and withdrawals.
If you receive an offer to study a Non-AQF Award Course, full fee places apply to both domestic and international students. These courses are not subsidised by the Australian Government and you are required to be paid upfront before the payment due date advised by CG Spectrum Institute.
Please visit the individual course page for Non-AQF course pricing.
FEE-HELP fact sheets, information booklets, student forms and the Government eCAF

FEE-HELP fact sheets are available electronically on the Study Assist website for providers to use at their open days and other events.

FEE-HELP information booklets are also available electronically on the Study Assist website.

To access a FEE-HELP loan, students must submit an electronic Request for Commonwealth Assistance Form (eCAF) on or before the census date for their course of study. Students are only required to sign one form per course and not for each unit of study. Providers are responsible for assessing a student's eligibility for a FEE-HELP loan prior to issuing them with an eCAF.

The FEE-HELP information booklet is designed to assist students in understanding the FEE-HELP loan scheme, and their rights and responsibilities when accessing FEE-HELP assistance. Students must read the FEE-HELP information booklet before they sign and submit their eCAF. By signing this form, a student is declaring they have read the information booklet and are aware of their obligations under FEE-HELP. The information in the booklet is valid for the current year only. A copy should be kept for reference for this period.
Payment Options
We accept full upfront payment of tuition fees by direct credit. The amount payable will be included in your invoice each semester.
Payment Plan
We offer flexible payment plans for students wishing to do so, contact us at contact@cgspectrum.institute and we will be in touch shortly to discuss further.
Refunds
Please see our Student Fee Charges and Refund Policy available here.
STILL HAVE QUESTIONS?
Get in touch and we'll help answer any questions you may have.